How Did SpaceX Convert Two Oil Rigs into Launch Pads?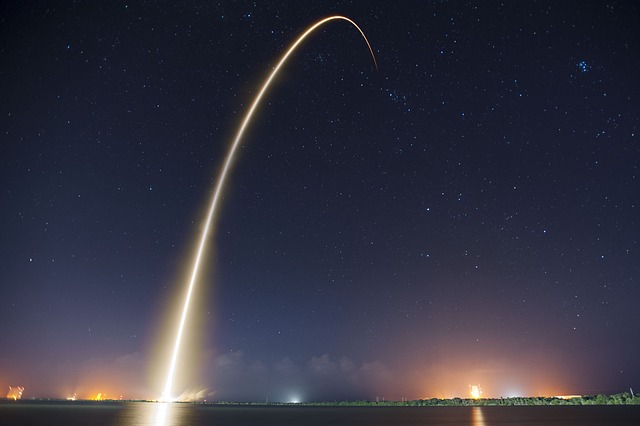 With a few notable exceptions, such as the recent Astra Space test flight that launched from Kodiak, Alaska, human spaceflight has been limited to a handful of launch sites around the world. These sites, which range from Cape Canaveral in Florida to Vandenberg Airforce Base in California and the Baikonur Cosmodrome in Kazakhstan, are strategically positioned to provide the best and easiest orbital insertion possible for manned space missions, especially those traveling to the International Space Station (ISS). Launches have to be capable of carrying both astronauts and supplies for ISS research and the astronauts living on the space station.
As space travel evolves, so too will its launch sites. New orbital insertion calculations will be necessary when astronauts start traveling to the Moon and beyond, because of variables like orbital locations. Instead of building stationary launch pads like the ones that NASA and other space agencies have used traditionally, SpaceX is working to convert two floating oil rigs into off-shore launch pads. How is SpaceX turning oil rigs into launch pads?
Converting Oil Rigs Into Space Platforms
In 2020, Lone Star Mineral Development — a SpaceX subsidiary — bought two semi-submersible oil drilling rigs, each with a $3.5 million price tag. The goal of this purchase is to refit the two rigs into floating launch paids for the Starship launch and landing system. The rigs were renamed Phobos and Deimos after the two moons of Mars. 
In January 2021, SpaceX moved Phobos to Pascagoula, Mississippi as they worked to remove the oil drilling equipment and retrofit the platform for spaceflight. Currently Phobos is expected to be ready for limited operations by the end of 2021. Deimos, which is currently being retrofitted in the Port of Brownsville, is expected to be ready for launches and landings sometime in 2022. 
Currently, SpaceX is launching it's Starship test flights from its "Starbase" launch site in Boca Chica, Texas. The company is currently gearing up for the first orbital Starship launch, where they will strap Starship atop a Super Heavy in SpaceX's first attempt to get Starship into space. The spacecraft will splash down in the Pacific Ocean off the coast of Hawaii, where SpaceX can recover it and collect data and telemetry. 
While there is no definitive date for the Starship orbital test, as of September 19th, 2021, SpaceX appears to have started filling the cryogenic fuel storage tanks at the orbital launch site in Boca Chica. On August 17th, Elon Musk stated that Starship could be ready for it's first orbital test flight in a matter of weeks, so it's just a matter of waiting until the company announces the date for what will prove to be a historic test launch.
Eventually, Starship will be able to travel to the ISS beyond and may even be able to carry out controlled experiments in space while in transit, similar to what the Inspiration 4 crew did during their 3-day orbital mission.
Short Starship Hops
The next stop for Starship is hopefully a stable orbit, but the plan for this craft is a lot broader than just taking trips to the Moon or to Mars. SpaceX eventually hopes to replace at least a portion of traditional commercial flights with suborbital trips that could transport people from one side of the planet to the other in a fraction of the time. In 2020, a representative for SpaceX projected that eventually, the company would be able to launch more than a million Starship flights every year.
For these Earth to Earth flights, Starship will ascend to 6,200 miles above the surface, into the planet's exosphere. The lack of air resistance will allow the craft to travel at Mach 25, nearly 20,000 miles per hour. Forget Phileas Fogg — at these speeds, passengers could circumnavigate the globe in minutes instead of his 80 days.
SpaceX isn't going to be able to land these spacecraft in typical airports, even with the planned vertical takeoff and landing methods. It's currently not safe to have these craft take off around populated areas. Even the small neighborhood near the Boca Chica launch site has to be evacuated before every Starship test flight. Before they even leave the ground, rocket launches can reach temperatures higher than 3,500º K (3,200º C or 5,800º F.) That's where Phobos and Deimos will come in — and all of the rigs that will come after them. 
A Spaceport Around the World
Right now, Phobos and Deimos are resting at their respective berths, being retrofitted for their eventual uses. These two will likely stay in the Gulf of Mexico, serving as a test platform for Starship in the future. SpaceX has already proved the viability of floating landing platforms with its drone ships "Just Read The Instructions" and "A Shortfall of Gravitas" in the Atlantic and "Of Course I Still Love You" in the Pacific serve as landing platforms for the Falcon 9 booster rockets. The retrofitted drill rigs will serve a similar purpose, but instead of just being an unmanned landing platform, they will host both launches and landings. 
If Phobos and Deimos prove viable, the ultimate goal is to set up launch and landing platforms in proximity to major transportation hubs around the world. Eventually, popping into a starport for a globe-circling flight may be as common as walking into an international airport for a traditional commercial flight, with the added bonus of getting the human race a little bit closer to becoming the interstellar species that it's always dreamed of becoming. 
These spaceports could potentially be used for space travel as well, especially as the space tourism industry begins to grow in the wake of the successful Inspiration 4 mission. Human space travel has changed and evolved so much in the last 50 years that the early Mercury and Gemini rockets that carried astronauts into orbit for the first time seem like relics of a bygone era — and in a way they are. The scientists and mathematicians who built the rockets and made the calculations that took John Glenn into orbit and Neil Armstrong to the moon laid the foundation for everything that NASA, SpaceX, Blue Origin, Virgin Galactic, and even newcomers like Rocket Labs and Astra Space, are doing to move the human race off its home planet and into the stars. 
More Than Just Space Travel
The idea of reaching the stars is incredible and it's something that the human race has been striving for since it started looking up at the night sky and wondering what might be out there. SpaceX's acquisition of two oil rigs to create Starship launch platforms is just the beginning. Eventually, it may be as easy to catch a suborbital Starship as it is to catch a plane at the local airport, bringing the world just a little bit closer together, while providing a platform for zero-gravity experiments that will help improve our understanding of ourselves and our place in the universe.
Would you like to receive similar articles by email?