Weekly Stargazing Calendar
This week the Moon will be a thin crescent, so it will be a much better week for stargazing. Here are the astronomical events worth seeing this week:
November 1, 2010: November evenings are excellent times to watch the Milky Way. Since the solar system is located in the outer rim of our galaxy, we can see a large portion of it arching from east to west with a dip toward the northern horizon. The Milky Way is quite hard to see, even though it occupies such a large portion of the sky. It is quite dim, so you need a dark sky to see it. A night with little or no Moon, like tonight, is perfect and a viewing location far from city lights would also help a lot.

Image Credit: Bruno Gilli/ESO.
November 2, 2010: The planet Saturn will look like a bright golden star and will be visible close to the lower left of the crescent Moon.
November 4, 2010: If you look high in the north and east during the evening hours you will see a flattened "W" or "M" floating through the Milky Way. The letter is outlined by the five brightest stars of the constellation Cassiopeia.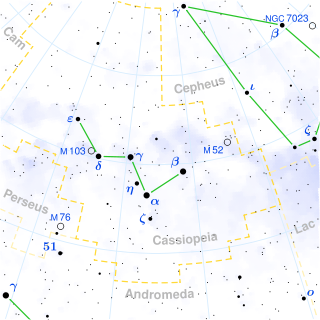 November 6, 2010: The constellation Perseus will climb high across the sky on autumn nights. Using a telescope, if there isn't much light-pollution you could see the California nebula, a beautiful red nebula whose outline resembles the state of California. It is 65 light-years long and almost 1,500 light-years away.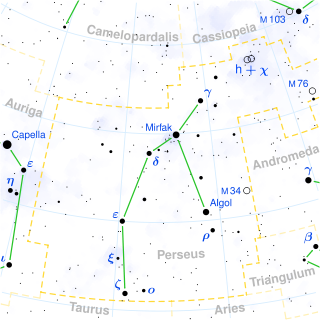 As you know, the Moon has a big impact on the visibility of celestial bodies in the night sky. So here are the Moon's phases for this week: