Dark Matter Map in Galaxy Cluster Abell 1689 – Astronomy Picture of the Week
This image represents the inner region of galaxy cluster Abell 1689 and the distribution of dark matter around it. Abell 1689 is an immense cluster of galaxies located 2.2 billion light-years away.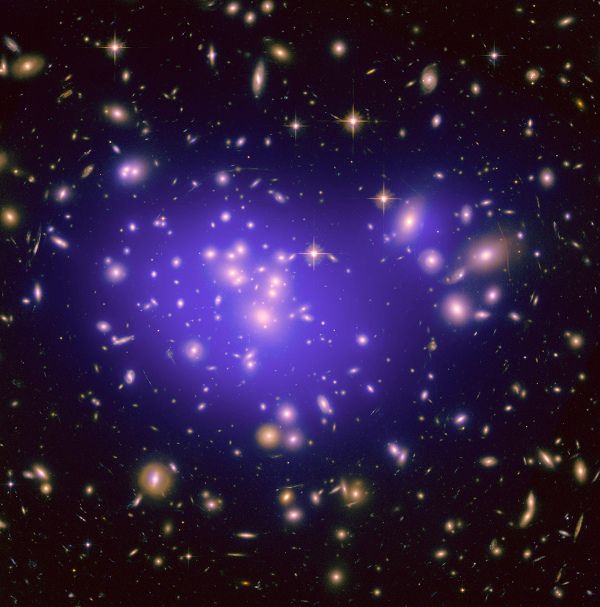 Dark matter cannot be photographed, but its presence can be inferred by observing the light from background galaxies that is warped by the foreground cluster's gravitational field. This method is called gravitational lensing. Knowing the distribution of dark matter through this method, the natural-color photo of this cluster taken in 2002 by the Hubble Space Telescope was modified to show dark matter as a blue overlay.
Image credit: NASA, ESA, E. Jullo (Jet Propulsion Laboratory), P. Natarajan (Yale University), and J.-P. Kneib (Laboratoire d'Astrophysique de Marseille, CNRS, France)
Would you like to receive similar articles by email?