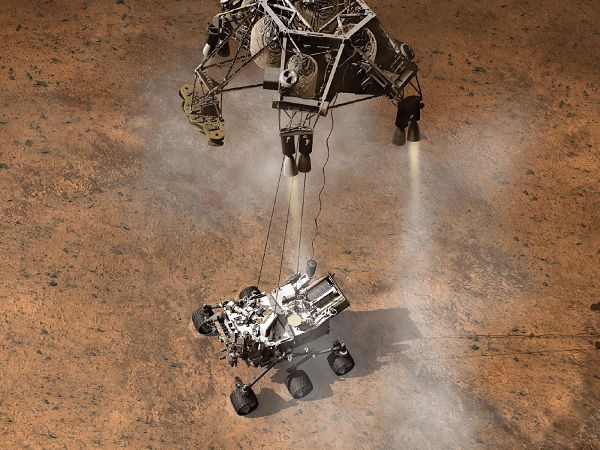 Early this morning at 5:32 UTC, NASA's Curiosity rover has successfully landed on Mars, only one minute later than scheduled. The spectacular landing went without a hitch. "The Seven Minutes of Terror has turned into the Seven Minutes of Triumph," said NASA Associate Administrator for Science John Grunsfeld.
Video from NASA TV on Curiosity's landing
After a 36-week flight Curiosity, also known as Mars Science Laboratory (MSL), begins a two-year mission on the surface of the red planet. The main goals of are to determine whether Mars could ever have supported life, study the climate and the geology of Mars, as well as plan for a future human mission to Mars.