Comet From the Depths of the Oort Cloud Will Be at Perihelion Tomorrow (December 19, 2022)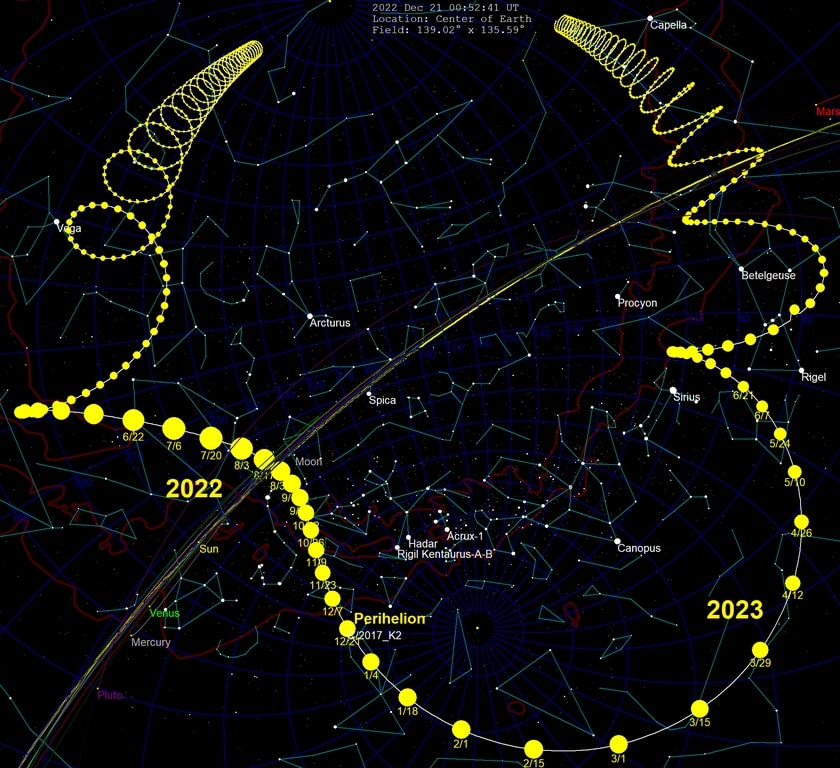 Tomorrow, December 19, 2022, a visitor from nearly a light-year away will come closest to the Sun (perihelion) after several million years of travel through the Oort Cloud. This visitor is recently discovered comet C/2017 K2 (PANSTARRS). It will not return again until another several million years, so it's definitely a once in a lifetime opportunity to observe this comet. You will need a telescope to do so because it will have an estimated magnitude of around 8.0.
See more information and other astronomical events in our stargazing calendar for December 2022.