Astronomy Picture of the Week – Stone Mesas of the Cydonia Region on Mars
This photo of the unusual stone mesas of the Cydonia region on Mars was taken by the robotic spacecraft called Mars Express. It shows an area about 90 kilometers wide. What most people don't know is that the region in the far lower right of this photo is the same region in which the Viking orbiter saw a human face in 1976. This was due to the angle in which the mesa was lit. We could say it was some sort of an optical illusion, since without shading the whole thing is just a regular mound of rock.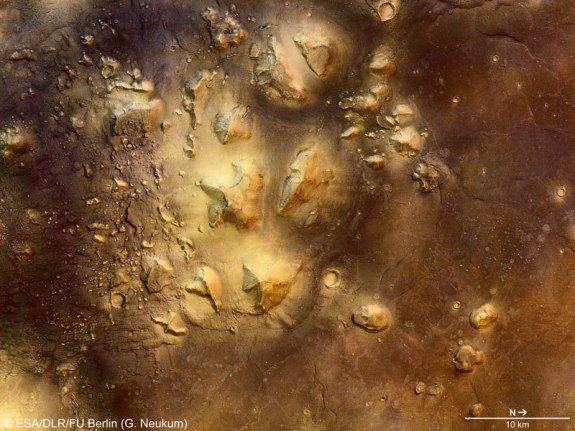 For comparison a picture of the famous "Face on Mars" as seen by the Viking orbiter is included below: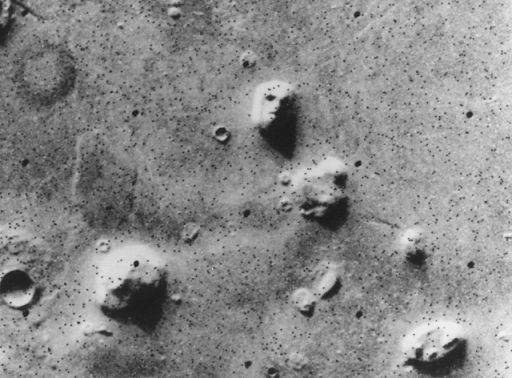 Would you like to receive similar articles by email?