Astronomy Picture of the Week – Leonid Meteor Shower
Today is the peak of the Leonid meteor shower. It is one of the best meteor showers to watch because it produces an average of 40 meteors per hour during the peak. All meteors seem to come from the Leo constellation, hence it's name.
This picture features a few meteors from the 2001 Leonid meteor shower streaking over Joshua Tree National Park in California, USA.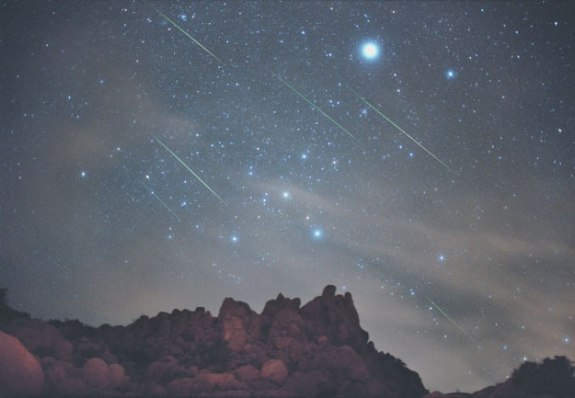 Image credit & copyright: Wally Pacholka (Astropics) & Tony Hallas (Astrophoto)
Unfortunately for me the weather is really bad where I live: it is really cloudy with intermittent rain. So I hope some of you had better luck!